Buying Your First Home -
Easy As 1-2-3!
Buying a new home is an exciting decision for anyone to make, but if you're a first time home buyer, it can also be a bit intimidating. The Poli Mortgage team is standing by and ready to assist you through each phase of the process. We invite you to review the following steps, and reach out to one of our qualified loan officers, to ensure your mortgage loan process can be accomplished as smoothly and worry-free as possible: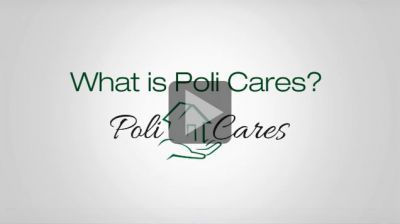 1. Determine how much you can afford.
Mortgage lenders use standard debt-to-income ratios to determine eligibility. This is a calculation of the expected mortgage payment (including taxes and insurance) plus your current monthly debt divided by your gross monthly income. Most mortgage lenders require a debt-to-income ratio of 45% or below, but you are never obligated to borrow at your maximum approved level. Borrow only what feels right and sets you up for the best financial success.
2. Determine your down payment.
Most mortgage loans will require a down payment unless you're a qualified veteran of the armed forces. Qualified veterans should first explore the
VA loan
which requires no money down and offers highly competitive rates. A
USDA loan
(from the Department of Agriculture is another option for 100% financing, but you and the location of the property must meet certain criteria to be eligible. If you don't qualify for a VA or USDA loan, you can explore an
FHA
or conventional loan. The FHA down payment requirement can be as low as 3.5%. For conventional loan programs, lenders typically require a minimum of 5% down, but if you put less than 20% down additional Private Mortgage Insurance may be necessary. Several state and local government first time home buyer programs also exist to assist new home buyers with subsidy options to help you qualify for your mortgage transaction.
3. Gather all your documentation.
One of the most important steps to buying a home is gathering all the appropriate documentation your lender will need to qualify your eligibility and finalize your loan. Gathering these documents in advance of contacting us can streamline the process right from the beginning. Both borrower, and if applicable, co-borrower require the following:
Your last two years of filed and signed tax returns
The past 30 days of your paycheck stubs
Your last two W2 statements
The past two months of bank and investment account statements
Poli Mortgage will also need to run your credit report with the appropriate credit agencies to obtain your credit scores If you haven't already obtained your current credit report, now is a good time to get in contact with one of our reputable Poli Mortgage Group Loan Officers. During your initial discussion with your loan officer, you will find out what current interest rates are for your specific situation, and initiate your process with a credit check. Our experienced loan professionals are available to guide you through every step of the process and they will help you quickly determine your eligibility, what you can afford and the best loan option for your current situation. For more valuable information about first time home buying and securing your first mortgage loan, you can also visit the Poli Mortgage web page for first time home buyers